We all know that Websites are the best informative resource whenever you are hosting an event.
But if you're hosting one regularly, integrating Eventbrite with WordPress can come in handy for you. It can facilitate you in incorporating all the features you need in one place.
Integrate your WordPress calendar with the ticketing platform with the help of the Eventbrite Events, and drive sales to your events.
Not only does Eventbrite Tickets enables you to make and manage Eventbrite events and tickets directly from your WordPress dashboard.
You can also likewise show Eventbrite tickets on your site and import events from your Eventbrite account.
What are Eventbrite Events?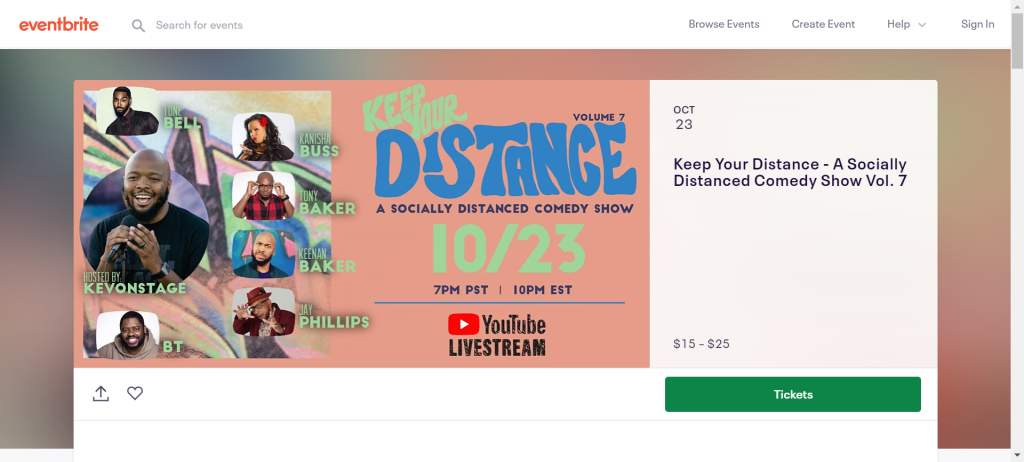 Eventbrite is where you can search for forthcoming events in your neighbourhood. You can likewise join as a coordinator to promote your functions:
As a coordinator, you can set up event pages containing all the expected information interested people may require to know before they opt-in.
Besides, Eventbrite can handle payments, allow users to make a list of functions they're looking forward on, send updates, and much more:
Previously, we've discussed how you can allow appointment booking through WordPress.
In any case, it's a lot simpler to utilize a committed platform that handles all the little subtleties for you when you're putting on huge events rather than facilitating clients with services.
To coordinate Eventbrite's usefulness, you'd have to set up multiple plugins. It tends to be less expensive to pay a charge to turn into a coordinator than to endeavour to deck your WordPress site out in enough premium extensions to accomplish a similar goal.
It would be a lot easier for your viewers to check out all your events and make their payments for the tickets on your WordPress website if you would just attach the link to your Eventbrite pages.
Let us show you how you can integrate Eventbrite with WordPress. There are two methods.
Method 1: Add an event's checkout to WordPress
Method 2: Embed your Eventbrite calendar in WordPress
Let's Start!
Method 1: How to add an event's checkout to WordPress
Before we proceed, make sure you have a live Eventbrite event. We have set up a sample event for you to elaborate to you how this will work.
WordPress does allow you to incorporate the default page with your branding and style, but you can always use a default page.
Go to your Eventbrite Events management dashboard.
There, check the Invite & Promote option in the menu on the left.
Click on that option and choose the Website Integrations option: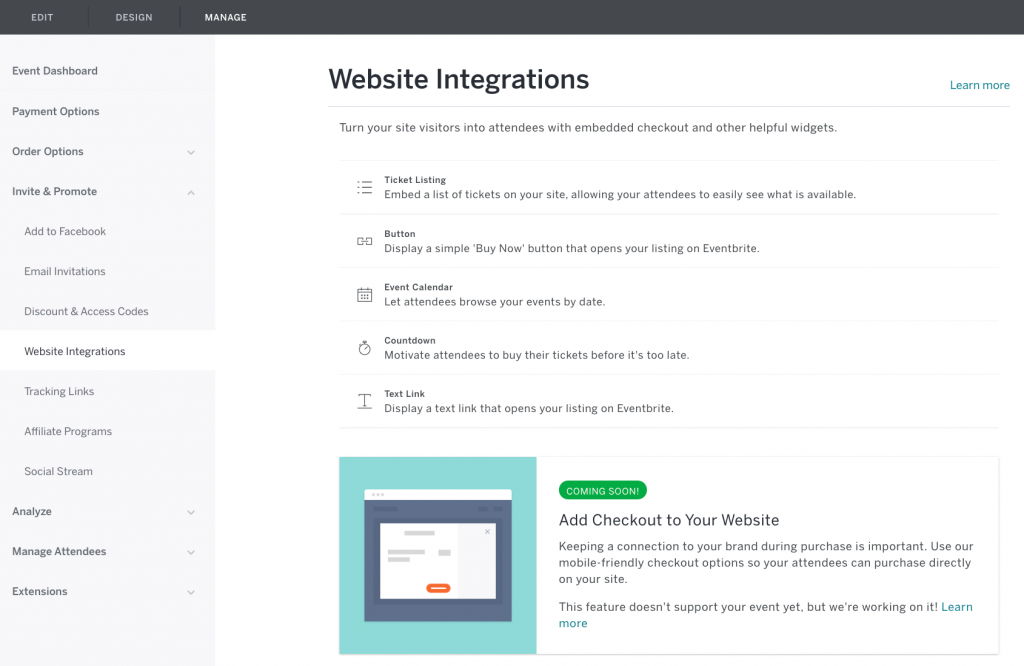 First thing, Eventbrite offers you the alternative to integrate its checkout process on your site.
You can pick between adding a button to navigate to the payment window, or joining the form directly in your page's body: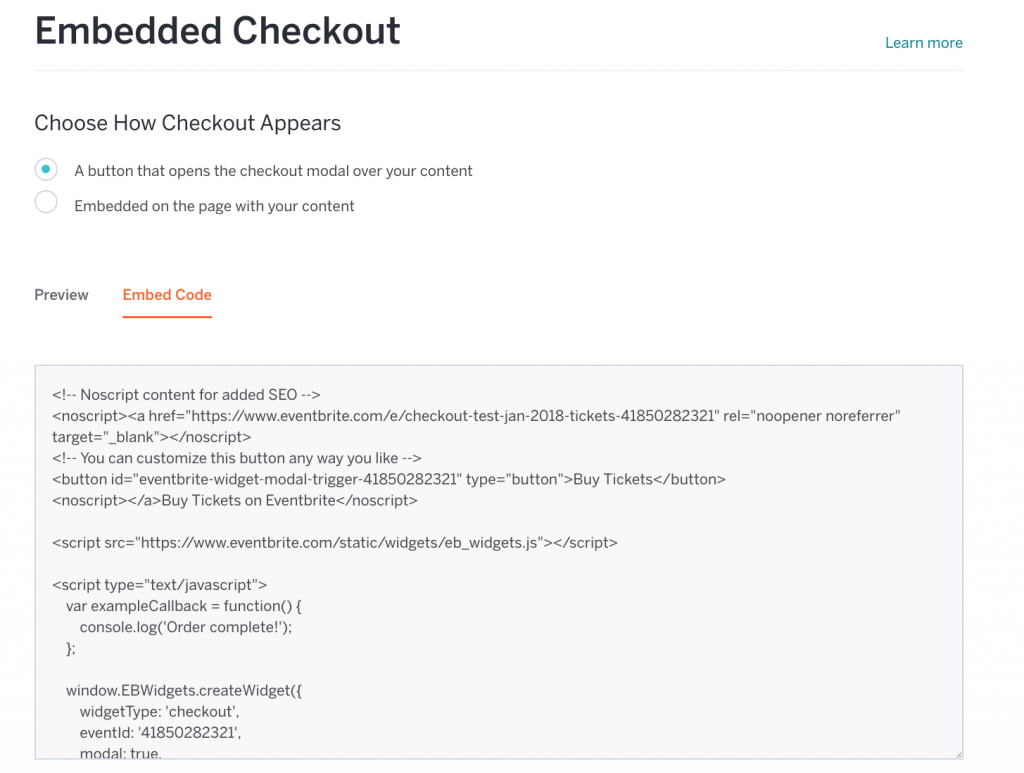 Note: Options will only work in case the website loads over HTTPS:
Once you choose your preferred method to You only need to do is to click on the Embed Code tab and duplicate the JavaScript inside: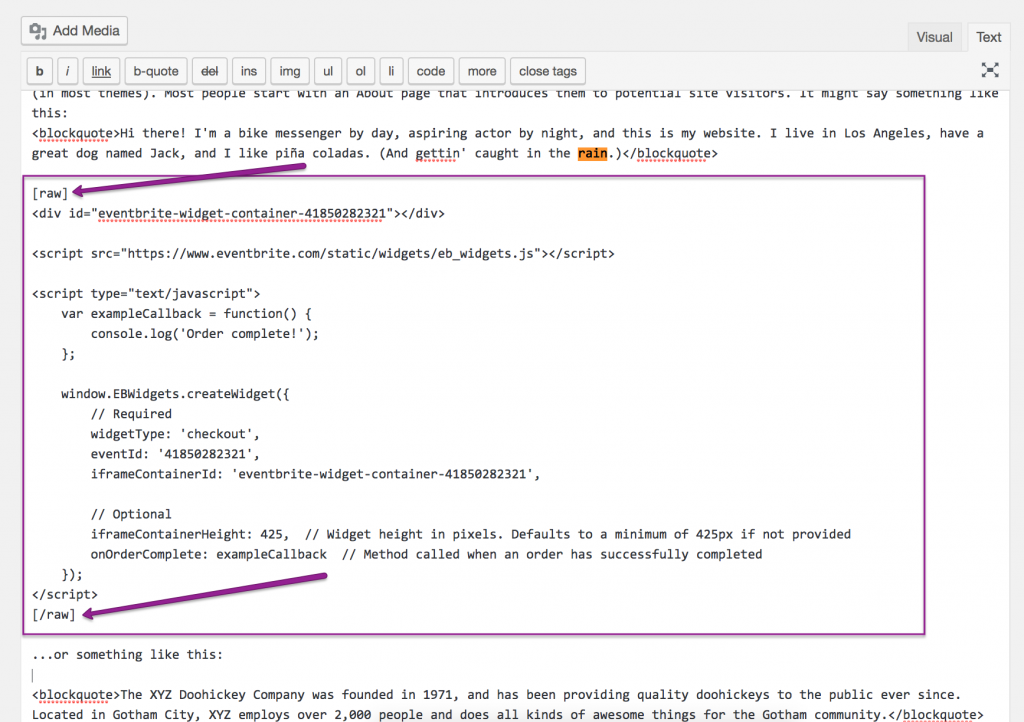 There are a few choices with regards to how to embed this code to WordPress. The first option is to utilise a Custom HTML widget to install it in your sidebar or footer: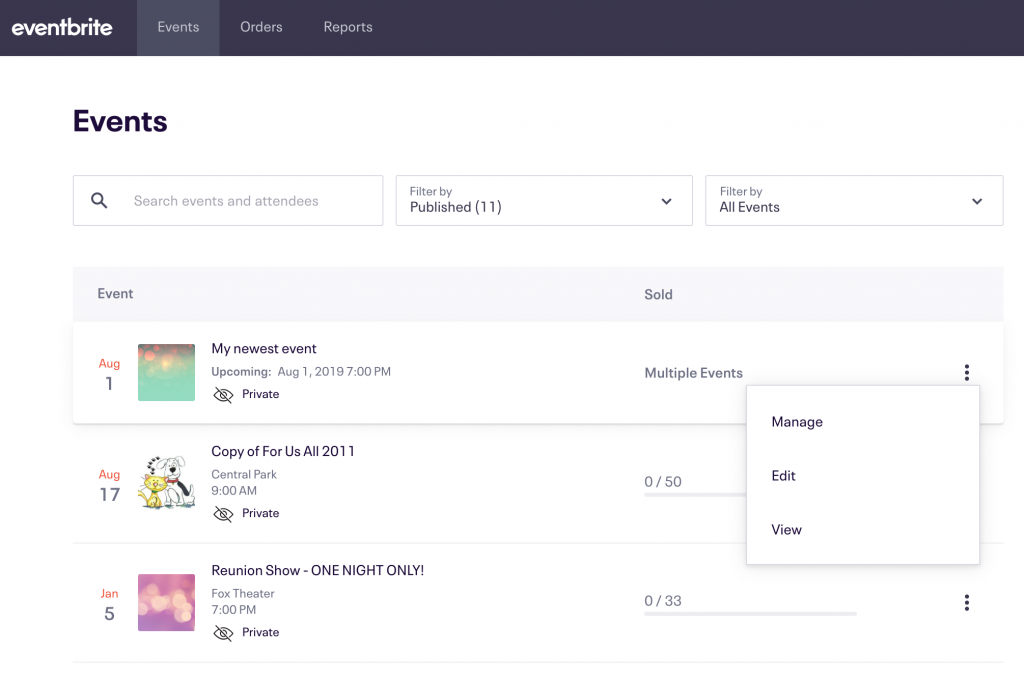 This is ideal on the off chance that you decided to integrate the Eventbrite checkout button. In the event that you need to utilise a fully inserted payment method rather, you can add it to any page via Block Editor.
Open the post or page manager, install a Custom HTML block where you need the checkout system to show up, and insert the embed code inside.
At the point when you're set, your checkout process will appear on your page. You can begin utilizing it to deal with ticket deals immediately.
As a last note, in case you just need participants to buy tickets through your wordpress site, set your function to private on Eventbrite.
Method 2: How to Embed your Eventbrite calendar in WordPress
In the event of you managing with various events, you might need to set up a schedule so your clients can look at all the dates without a moment's delay.
Eventbrite offers this usefulness, and it empowers you to insert your timetable into WordPress.
With this methodology, at whatever point clients click on an event in your schedule on your site, it'll open the relevant Eventbrite page. In case you're alright with clients exploring endlessly from your substance, this might be a reasonable procedure for you.
You can create a schedule by getting to your Eventbrite dashboard and go to Invite and Promote > Website Integrations.
Look down for the Event Calendar Calendar and select it: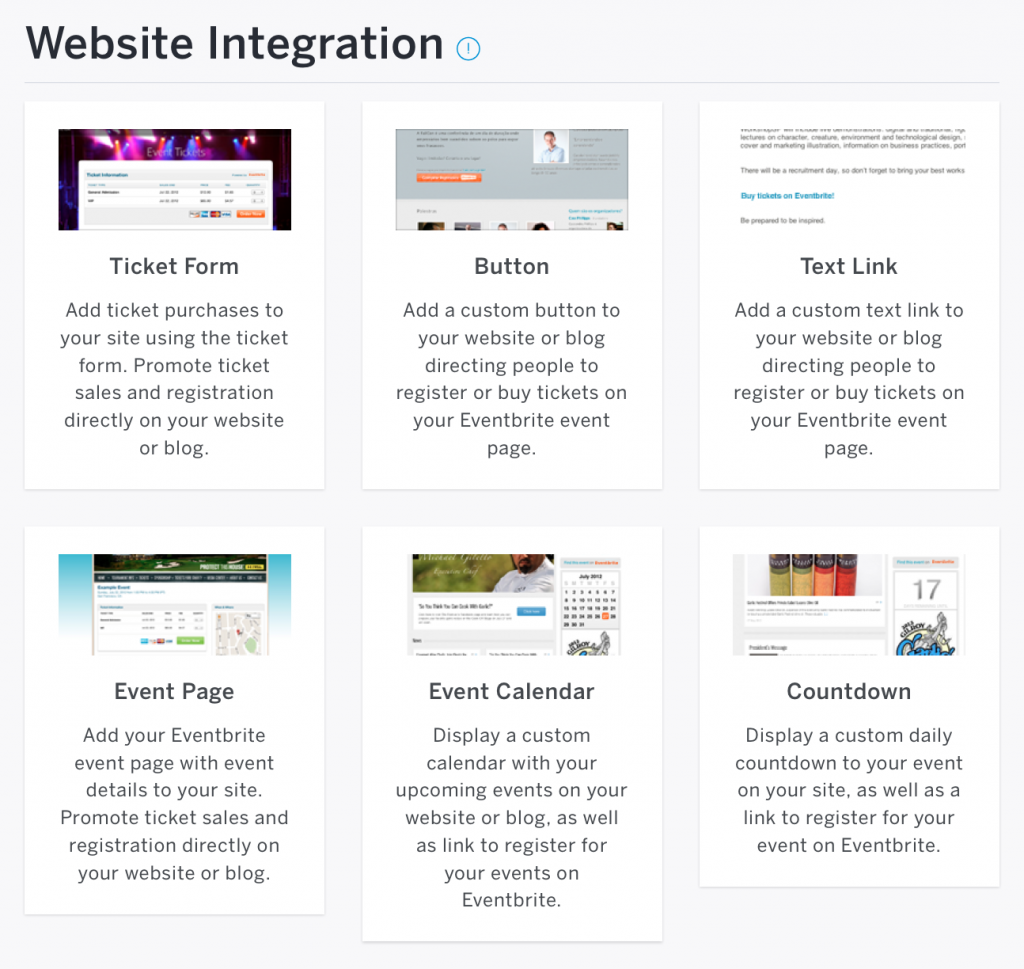 On the following page, Eventbrite will allow you to design which components you need your calendar to include.
Among them are the event name, the location, your logo, the date, and a signup button.
Those are considerably significant details to facilitate clients with choosing which events intrigue them the most.
We suggest sharing, however, much information as would be required.
While you're working on it, Eventbrite likewise allows you to change your calendar's tones. You can utilise this element to coordinate your timetable to your site's design.
Once you're happy with your calendar's appearance, look down until you see the part that says Copy and Paste this code for use on a page: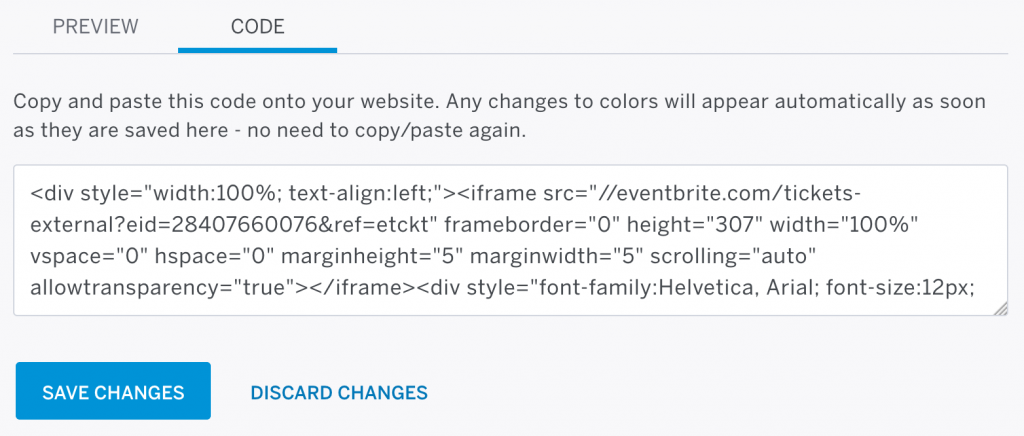 The following stages are crucial to those for adding the Eventbrite checkout process to your WordPress site. You can either:
Utilise a Custom HTML widget to insert your calendar in your sidebar or footer.
Add a Custom HTML square to any post or page where you need your calendar to show up.
We suggest showing your calendar someplace unmistakable, for example, your sidebar. That way, guests are less likely to miss it, and you may enrol more participants.
Importing Eventbrite Events into WordPress
Alternatively, if you would like to import events into your Wordpres site you can utilize a number of Plugins to link from your eventbrite account.
The Import EventBrite Events plugin is a great way to do this.
Alternatively there's the Display Eventbrite events plugin also available to help create the widgets!
Conclusion
Arranging and hosting events is always a challenging task.
The process turns out to be substantially more unpleasant on the off chance that you don't have an online stage fit for helping you oversee RSVPs, ticket deals, and updates, just as showing forthcoming functions.
Sorting out some way to associate Eventbrite with WordPress is a brilliant arrangement.
In this post, we discussed two potential ways you can integrate Eventbrite Events into WordPress.